Last Updated: Friday, Aug 12, 2011 21:47 BST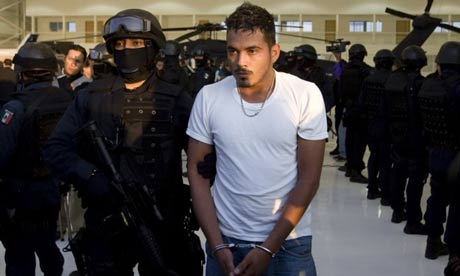 Insider: CIA Orchestrated Operation Fast and Furious
Federal government allowed Mexican drug cartel to import tons of cocaine into United States.

• Please Consider Supporting Our Work With a Donation
Breivik Called Police at Least 10 times to Surrender
Considered "taking his life or continuing with what he called his operation, and decided to continue until police arrived."
What QE3 Will Look Like
The recent financial fireworks in the US and in Europe have made it clear that QE3 is close at hand.
Parents of Homeless Man Beaten to Death by Fullerton Cops File Suit
Six officers have been placed on paid administrative leave in connection with the case.
French General: NATO Attack On Syria "Feasible"
Russian opposition to new military assault in Middle East weakening?

• Syria: Desperate Lies for a Collapsing Gambit

168 children killed in drone strikes in Pakistan since start of campaign
In just a single attack on a madrassah in 2006 up to 69 children lost their lives.
Police using facial recognition software to nail London riots suspects: report
Facial recognition technology is being reportedly used by police in Britain to identify suspected vandals and looters in the riots.

• Fire victims told by banks: You must still pay your mortgage

Martial Law in America Will Peel Away The Veil of Freedom, Democracy And Civility
The British government is reacting to the recent riots by proposing legislation to shut down social media, and putting the military on the streets to restore order.

Russia 'backs' NATO action in Libya
Russian President Dmitry Medvedev on Friday gave his backing to a UN Security Council resolution which authorized international military action in Libya.

Militant Environmentalists Call For Executions And 'Decisive Ecological Warfare'
"Do we need a militant movement to save the planet (and ourselves)?"

Torture trial for Rumsfeld? 'Abused' US contractors file suit
Two American contractors can go ahead with a civil lawsuit over allegations they were wrongfully held and tortured in Iraq by the U.S. forces.

Police officer seeks criminal charges against woman who videotaped police beating
Jones was partially blinded in one eye from the attack.

Strange planet is blacker than coal
"TrES-2b is considerably less reflective than black acrylic paint, so it's truly an alien world,"

Pharma now pushing for 20 new vaccines in next decade
The mainstream media is extremely one sided with its vaccine reporting.